Spa Treatments
Indulge in our carefully curated spa treatments.
Book any treatment mid-week and receive a complementary                                        LightStim session.                                                                                           
2023 Christmas SHOPPING DAY! SATURDAY 2ND DECEMBER, 9AM - 6PM
We have pulled from the inspiration of nature and the healing powers of the sea to provide our clients with a list of tailored treatments that transport, relax and provide a long lasting sense of ease.
Our Spa Treatments use only the finest ingredients. Please arrive 15 minutes prior to your appointment so we can provide you with the best possible experience.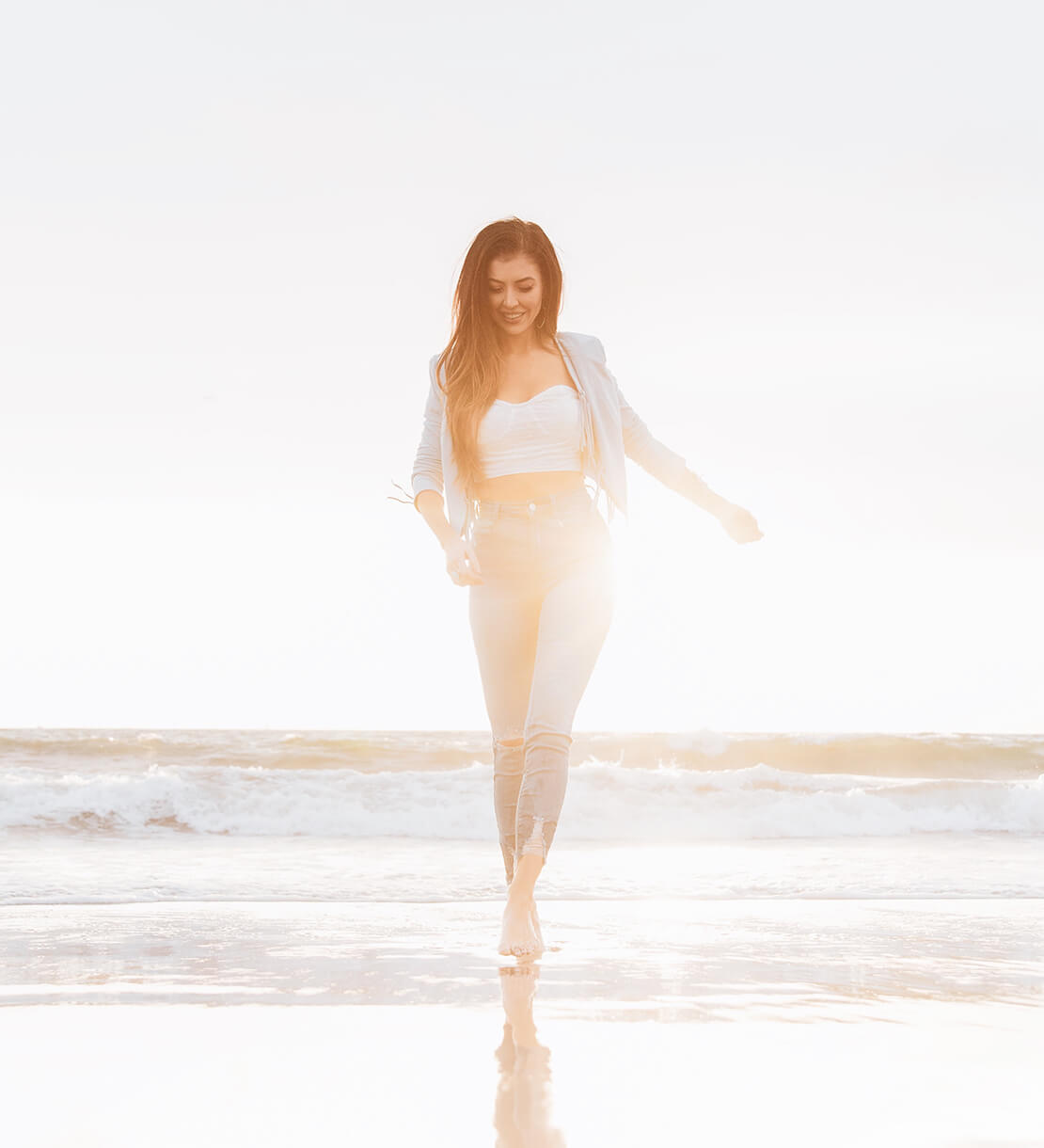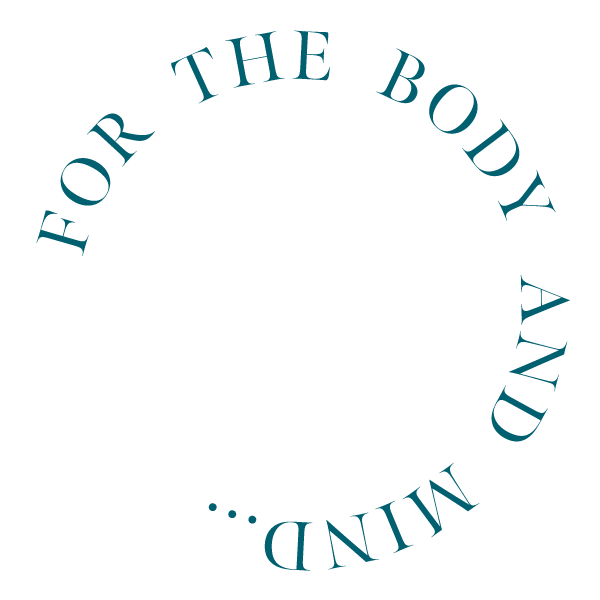 Massages
Melt away stress and leave Villa Thalgo feeling calm, focused and recharged.
Focus Massage - 30min
$95
The perfect express pick me up. This relaxation style treatment relieves tension and calms a busy mind.
Wellbeing Massage - 60min
$155
A light to medium pressure, using traditional Swedish Massage techniques to unwind, relax and recharge the body.
Absolute Aromatherapy - 60min
$160
Stress is dissolved and skin suppleness restored leaving you feeling deeply relaxed and recharged. Improving physical and emotional wellbeing.
Recovery Massage - 80min
$220
The perfect head-to-toe massage ritual for those who struggle to sleep or suffer from restlessness. Helping balance the body and calm the mind.
Therapeutic Massage - 60min
$170
A firm but relaxing massage designed to reduce tension, muscle tightness and energise the body and mind.
Maternity Massage - 60min
$160
Help improve skin elasticity, reduce fatigue and target areas prone to tension during pregnancy (available after first trimester).
Hot Stone Massage - 80min
$230
Designed to provide deep relaxation through a combination of therapeutic massage techniques and the slow released heat of warm basalt stones.
Calm Mind & Scalp Ritual - 30min
$95
Re-harmonising the body's natural flow and movement, our signature head and scalp ritual is designed to completely relax both the mind and body.
Restorative Hydro Foot & Leg Ritual
- 30min
$110
Reward your tired feet and ankles using warm basalt stones to melt away tension and stress. Replenishing and restoring harmony.
Facials
Cleanse and transform your skin with one of Villa Thalgo's nourishing facial treatments.
Heart Of The Ocean Rituals - 60min
$165
Our signature marine inspired facial concentrates the oceans benefits to help restore perfect skin quality, delivering intense and lasting hydration. Includes a double mask to improve the skins radiance and complexion.
Petite Facial - 30min
$95
Tailored to your most important skin needs, enjoy a deep cleanse, smoothing exfoliation, clay mask and nourishing hydration, resulting in absolute radiance.
LED Lightstim & Mini Facial - 40min
$110
Multiple light wavelengths work together to improve skin tone and reduce the appearance of fine lines and wrinkles. Completed with a mini facial, expect supple, youthful, more radiant skin.
Peeling Marine Facial - 30min
$110
Ideal for mature, sun damaged or dehydrated skin with visible signs of ageing. This firming facial stimulates cellular regeneration, resulting in beautifully nourished skin.
Spirulina Energising Facial - 60min
$175
An energising facial. The fresh peel off mask smooths skin asphyxiated by an urban lifestyle, leaving the skin fresh and glowing.
Hyalu - Procollagen - 60min
$175
To fight the first signs of ageing, this unique professional treatment imbues skin with Hyalu-Procollagen, skin is intensely hydrated, ultra smooth and complexion radiant.
iBeauty Hydration Corrector - 50min
$175
The ideal treatment for thirsty, tired and dull skin, using iBeautyMachine to boost natural moisture while drenching skin with remineralising and rehydrating active ingredients. Skin becomes fresh, bright and intensely hydrated from the very first session.
iBeauty Purity Ritual - 40min
$145
An iBeautyMachine facial treatment that combines sound-vibration and ultrasound waves to deliver visible and long-lasting result. The Purity ritual decongests the skin leaving a glowing complexion.
Microdermabrasion - 30/50min
$110 / $185
Microdermabrasion expertise offers you clearer, more radiant skin. Skin texture is refined and pores are tightened to leave skin renewed and ready for healthy regeneration.
Custom Oxygen Facial - 60min
$185
Combining the extraordinary benefits of refined Hyperbaric Oxygen with a Three Step Hyaluronic layering process, customised to your skins needs. Enjoy visibly plumped and hydrated skin and reduce the appearance of fine lines and wrinkles. Upgrade eye and lip treatment 20min | $45
Signature Body Rituals
Let your whole body be pampered through one of our full body rituals.
The ultimate indulgence.
Rejuvenating Body Polish - 40min
$130
A soothing revitalising body polish is applied after rinsing, superior hydration is smoothed into the body for soft and nourished skin.
Coco Cream Body Masque - 60min
$160
Therapeutic dry body brushing prepares the skin for a luxurious blend or warm cocoa seed and coconut oil. Relax in the warm wrap for an uplifting face and scalp massage with a customised aromatherapy elixir. After a relaxing foot massage, the blend is then smoothed into the skin producing nourishment and protection.
Micronised Marine Algae Body Wrap
- 90min
$230
A pure concentrate of sea benefits providing a sense of wellbeing and relaxation. Skin is deeply polished then cocooned in a warm algae poultice, infusing its minerals, vitamins and micro-nutrients into the body. This treatment activates circulation, relieves aches and pains and improves skin conditions such as eczema and psoriasis.
Thalgo 5 Oceans Ritual - 110min
$295
Inclusions -  Spa Bath | Exfoliation Massage.
Thalgo has reinvented the art of relaxation by combining the best of the 5 oceans with traditions and techniques from around the world to achieve complete physical and mental well-being. This wonderful ritual takes on a voyage of discovery, relaxing the body and mind through an indescribable feeling of peace and inner strength.
Body Renewal - 110min
$295
Inclusions - Exfoliation | Hot Stone Massage.
For a total body renewal. During this ultra-sensorial experience, the movements and warmth of the basalt stones promotes deep relaxation. The movements are slow and wavelike evoking a floating sensation. This ritual is a true invitation to sleep.

Tension Tonic - 60min
$160
Restore your bodies natural alignment, eliminating tension, with a combined back, neck, shoulder, foot and scalp massage. Each area is addressed individually for sensory relaxation and relief.
Signature Spa Rituals
Calm and extensively restore your inner and outer self with our infamous spa rituals. Enjoy the peaceful atmosphere and restore mind, body and soul.
Spa Awakening Ritual - 50min
$160
Inclusions - Focus Massage | Petite Facial.
Manage your stress and experience relaxation in micro time. Restore balance and reduce tension with our signature focus massage and petite facial. The perfect escape to soothe the soul and restore vitality.

Spa Dreaming Ritual - 110min
$315
Inclusions - Wellbeing Massage | Signature Facial.
A beautiful signature massage releases stress and incorporates slow moves to restore balance and harmony for inner wellbeing before a marine inspired facial to help restore skin quality, delivering intense and lasting hydration.

Spa Elements Ritual - 120min
$380
Inclusions - Body Brush + Cocoon | Wellbeing Massage | Petite Facial | Scalp Ritual.
A unique renewing full body exfoliation ritual characterised by an intimate connection with ancient traditions will rejuvenate the skins appearance, bestow nourishment, youth and splendor. Re-harmonising the body's natural flow and movement, the signature massage and meditative scalp ritual will relax the body and mind before a marine-inspired facial.

Spa Indulgence - 180min
$495
Inclusions - Micronised Marine Body Wrap | Focus massage | Petite Facial | LED | Scalp Ritual.
A luxurious experience for pure spa indulgence. Promoting deep nourishment to the skin and full body rejuvenation, indulgence combines a soothing micronised marine body wrap, focus massage, petite facial and scalp ritual with lightstim to leave you feeling renewed and blissful.

Time to Share For Two - 80min
$480 (for 2)
Inclusions - Wellbeing Massage | Petite Facial.
Your body will experience a profound feeling of calm with enhanced circulation, along with alleviated muscle tension and stress, before a deeply hydrating petite facial providing renewed moisture and silkiness to the skin. Complete pampering for two.

Spa Suite Packages
Spa Suite - 110min, $465pp
Experience the Spa Dreaming Ritual in our spacious Luxe Suite, Enjoy the luxury of personal space for you and up to 3 friends with a glass of French Champagne, chocolate dipped strawberries and seasonal grazing board (or cheese platter) plus 2 hour private use of our infrared sauna and spa baths.
Spa Suite Upgrades
Upgrade your experience and add on extra luxurious touches when you book your next treatment with Villa Thalgo.
Signature Suite for 2
$20pp
Enjoy your treatments in our Signature Suite, includes a glass of Australian sparkling wine and seasonal grazing board in our relaxation lounge before or after your treatment.
The luxury of personal space for you and up to three friends. Enjoy your treatments in our Luxe Suite, includes a glass of Australian sparkling wine and seasonal grazing board in our relaxation lounge before or after your treatment, plus 1 hour exclusive use of our individual spa baths and infrared sauna.
Treatment Upgrades
Why not add an extra touch of relaxation and add an update to your treatment. *Upgrades available for treatments 30 minutes or more
Magnesium Wellness Soak - 30min
$75
The perfect addition to your treatment. Magnesium bath salts are formulated to relieve tired and aching muscles, reducing muscle cramps and spasms by promoting deep relaxation.
LED Lightstim - 20min
$45
Multiple light wavelengths work together to reduce the appearance of fine lines and wrinkles. Completed with a mini facial, expect supple, youthful, more radiant skin.
Express Body Scrub - 30min
$100
A full body exfoliation to rejuvenate the skins appearance, stimulate circulation leaving skin soft and rejuvenated.
Infared Sauna - 30min
$55
Concentrated infrared light wave lengths help relieve joint pain and muscle soreness whilst promoting muscular healing, detoxification and improved sleep quality.
Eyebrow Tint | Inc Waxing
Eyelash & Eyebrow Tint | Inc Waxing
Our spa is a tranquil and relaxing environment. We kindly ask that mobile phones are switched off and noise kept to a minimum when entering the Spa.

Please use the
BOOK AN APPOINTMENT
function on our website and choose your treatment, therapist and time. Please mention in the notes section if you are redeeming a gift voucher. If you need to change you appointment, please call the Spa on
02 4577 1257
.
Please arrive 15 minutes prior to your scheduled Villa Thalgo treatement. This will give you time to relax, complete your consultation form and outline any specific requirements you may have.
All prices are subject to change without prior notice. The Spa accepts cash and all major credit cards. Visa, Mastercard, and American Express incur a 1.5% surcharge. Hotel guests may charge spa services to their Hotel room account.
When you enjoy any treatment booked for 1 hour or more, you will have a complimentary access to enjoy the spa facilities, which includes the heated indoor pool, hydrotherapy pool & steam room, on the day of your booked treatments.
Vouchers can be purchased in Villa Thalgo Spa or online for a monetary amount of for Treatments and Packages. Please note that appointments are subject to availability.
Vouchers are valid for 3 years from the date of purchase. Vouchers purchased for specific Treatments or Packages are valid for 12 months from the date of purchase, after this period of time the voucher will revert back to the dollar value for redemption. Vouchers are non-refundable. No extensions are granted on expired vouchers after the 3 year period.
All guests utilising the facilities and having treatments at Villa Thalgo Day Spa must be over the minimum age requirement of 16 years.
Out of consideration for all our guests, a minimum of 48 hours notice is required to cancel or reschedule an appointment. Cancellation or rescheduling within this time will result in a 50% fee being charged. "No Show" appointments and appointments cancelled on the day will incur a 100% cancellation fee. If a gift voucher was used to guarantee your booking this will result in your voucher being redeemed in full. 7 days notice is required for all conference and group bookings of 6 or more people. Spa Packages which are 4 hours or more in duration require a minimum 72 hours notice to cancel.
Arriving late will unfortunately limit the time allocated for your treatment; it will lessen the effectiveness and importantly your pleasure and enjoyment. As a courtesy to all our clients, all treatments are completed as scheduled.
Your comfort is our priority; relaxation is best achieved by wearing comfortable clothing. During your body treatments you will be respectfully draped with towels, with only the specific area undergoing treatment exposed. A robe, towels, slippers and lockers with amenities are all provided. Please bring a swimming costume should you intend to use our hydrotherapy spa, pool or steam room.
Guests with high blood pressure, heart conditions, varicose veins, are pregnant or have health conditions are advised to consult their Doctor prior to seeking spa services. Please inform your therapist of your medical condition or medications being taken as some services may not be suitable.
All treatments and packages once paid are non-refundable, non-transferable and non-exchangable.
Please leave your valuables at home. The Spa cannot take responsibility for valuables left in the change room lockers or robes.
We have both male and female professional therapists, so if you have a preference, please let us know when you make your reservation.
Villa Thalgo recognises the importance of nurturing maternal wellness and can advise which services and treatments are ideal for you and which should be avoided. Please let us know of your pregnancy when you book with us at the Spa. Please note that massage will not be performed within the first trimester.
A seasonal menu is available from reception in the relaxation lounge and can be enjoyed before or after your Villa Thalgo treatment.
Ensure you maintain the results you have achieved during your treatments at Villa Thalgo, with a customised selection of home care products, all of which are beautifully presented, making them ideal gifts for your friends to enjoy, or the perfect accompaniment for a romantic weekend in your room.
Contact Us
Spa Hours
Mon to Fri: 9:00 am — 5:00 pm
Sat to Sun: 9:00 am — 6:00 pm
Our Location